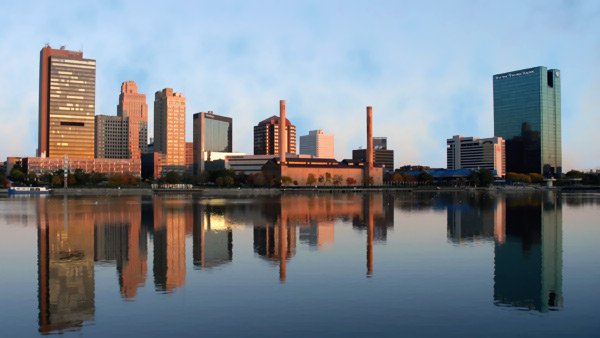 Useful Toledo, Ohio Legal Websites Links
Feel free to contact me for details about other legal agencies in the area.
Toledo is a city in and the county seat of Lucas County, Ohio, United States. Toledo is in northwest Ohio, at the western end of Lake Erie bordering the state of Michigan. The city was founded by United States citizens in 1833 on the west bank of the Maumee River, and originally incorporated as part of Monroe County, Michigan Territory. It was re-founded in 1837, after conclusion of the Toledo War, when it was incorporated in Ohio.
After the 1845 completion of the Miami and Erie Canal, Toledo grew quickly; it also benefited from its position on the railway line between New York City and Chicago. It has since become a city with an art community, auto assembly businesses, education, healthcare, and local sports teams. The city's glass industry has earned it the nickname, "The Glass City".
The population of Toledo as of the 2010 Census was 287,208, making it the 71st-largest city in the United States. It is the fourth-most-populous city in the U.S. state of Ohio, after Columbus, Cleveland, and Cincinnati. The Toledo metropolitan area had a 2010 population of 651,429, and was the sixth-largest metropolitan area in the state of Ohio, behind Cleveland, Columbus, Cincinnati, Dayton, and Akron.